"I want to encourage homemakers of all ages to turn their hearts back home and create a warm and cozy nest for their loved ones. We can't control what happens in the world, but we can do a lot of things to make sure our home is safe, secure and filled with comfort, joy and love. It's all about blessing those who are dear to our hearts!"
Aunt Ruthie ~ Sugar Pie Farmhouse
Closing Day ~ The First Day Of Spring 2013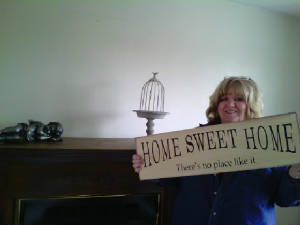 January 29, 2015

Whenever I see these pictures of March 20, 2013 my heart literally swells up in my chest! I am immediately transported back to that day, one of the happiest and proudest days of my life! To finally own my dream home, and own it free and clear with with no mortgage! Thank you GOD! Jeremiah 29:11
My daughter Jamiann painting the balusters of the stairway railing.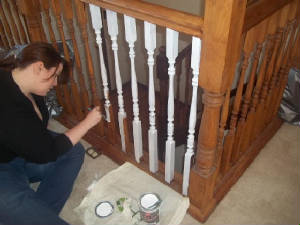 First coat of white paint to the mantle of the living room fireplace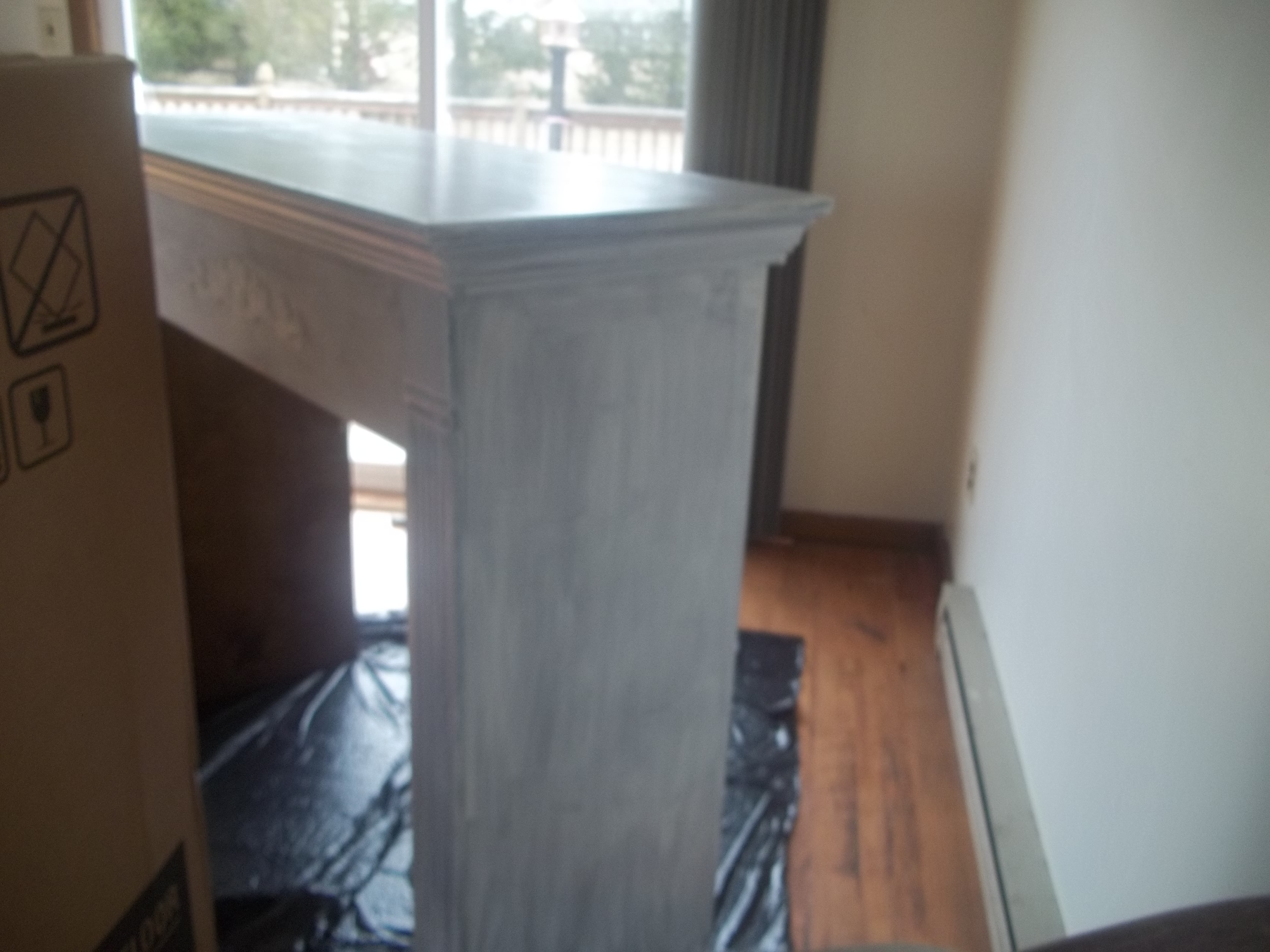 First coat of white paint to the mantle of the living room fireplace
March 29th added second coat of paint to the fireplace mantle and painted the top of the base.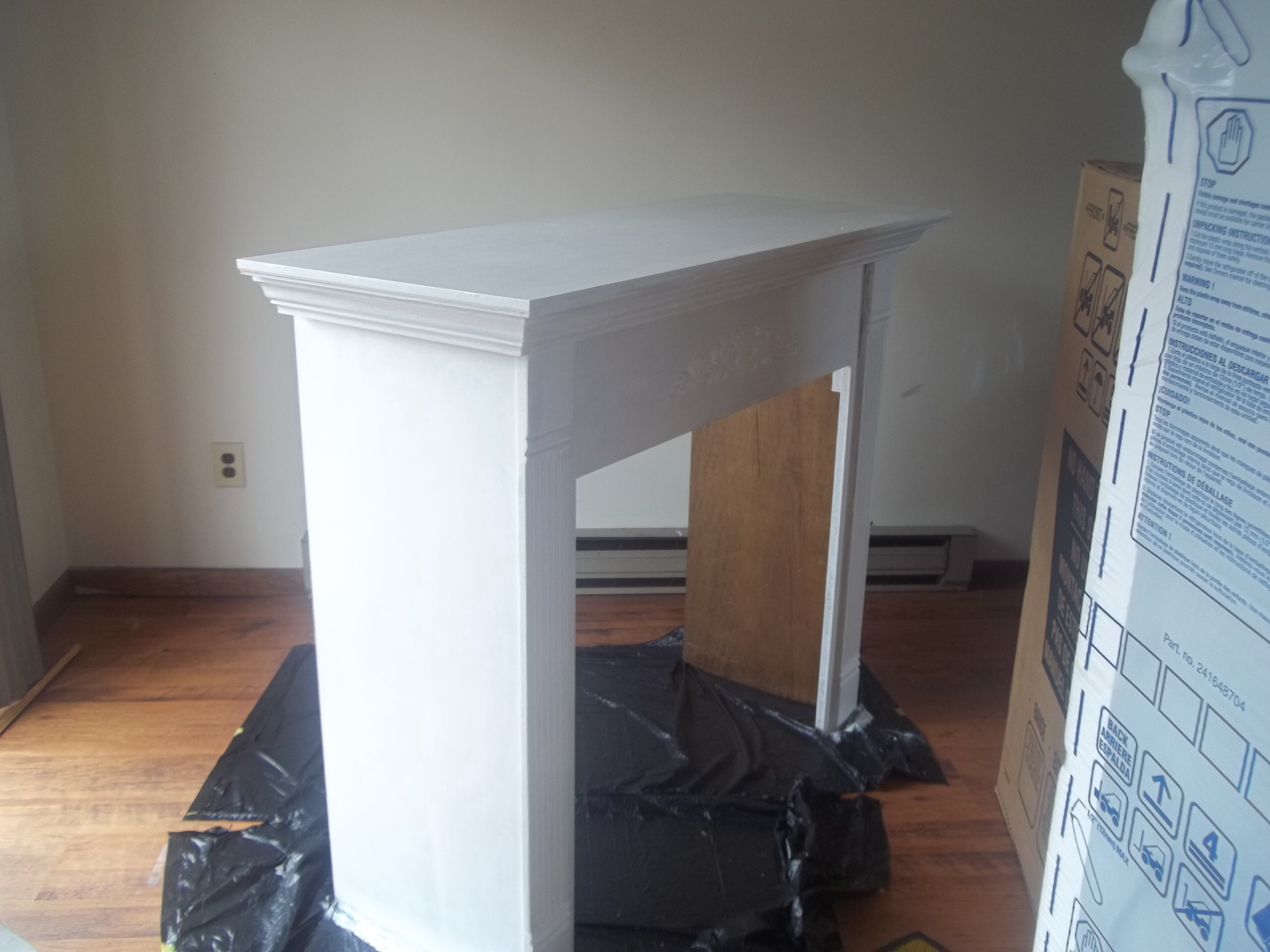 I finished painting the mantel for the fireplace. Now to finish the base and put it back together.
April 1st - Spacing Ceramic Tiles on base for Gas Fireplace to be glued down and grouted on April 2nd.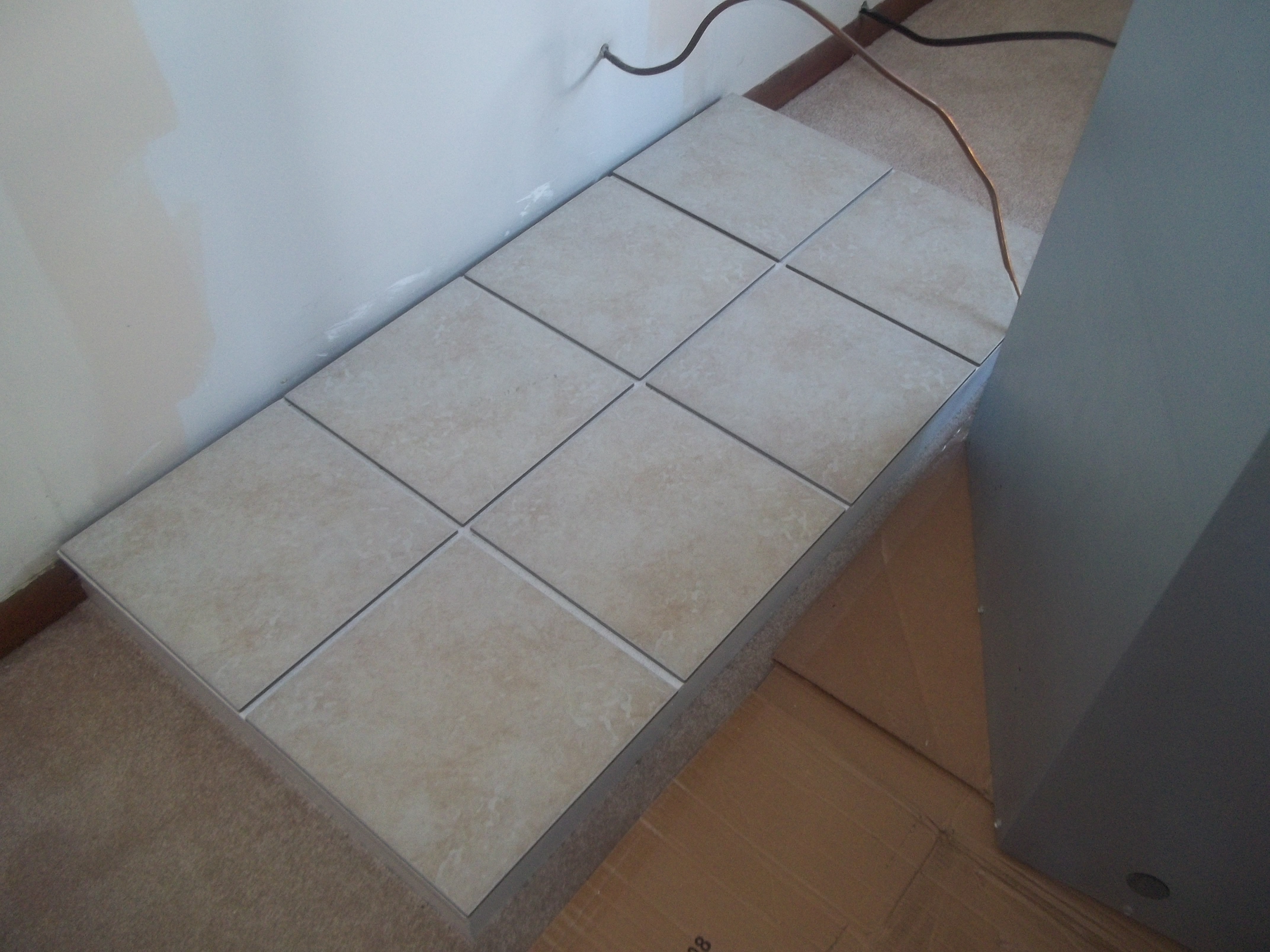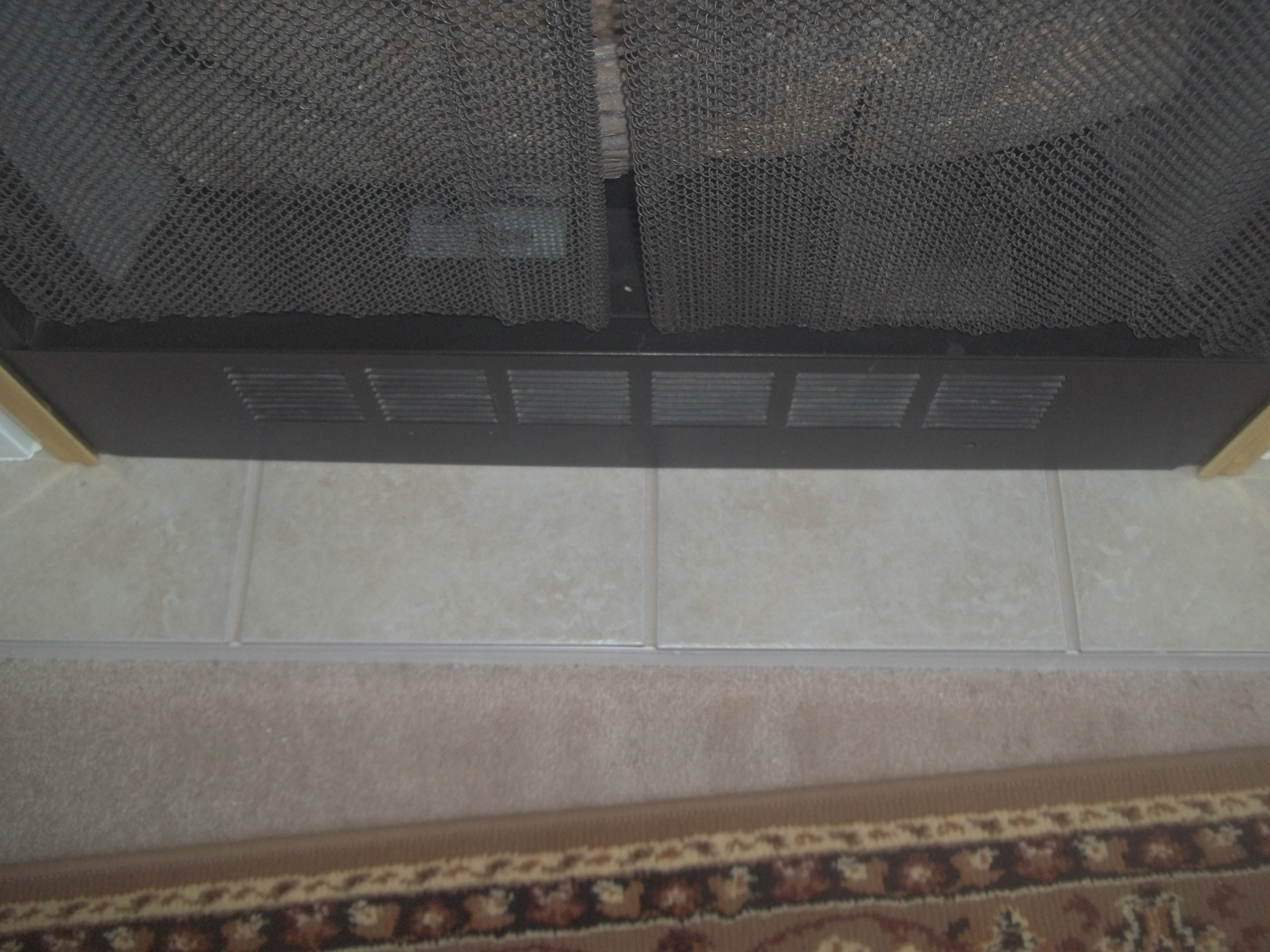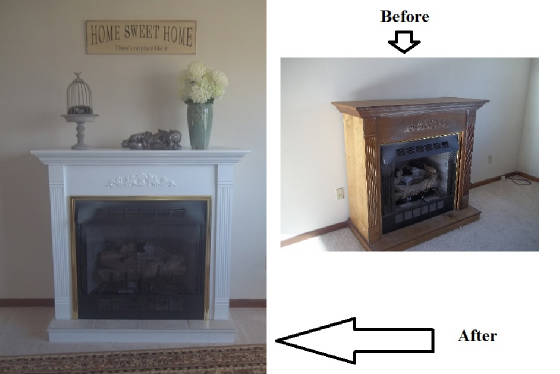 The balusters need a second coat and begin the ones on the lower level. Then to varnish the rest of the wood on the railings.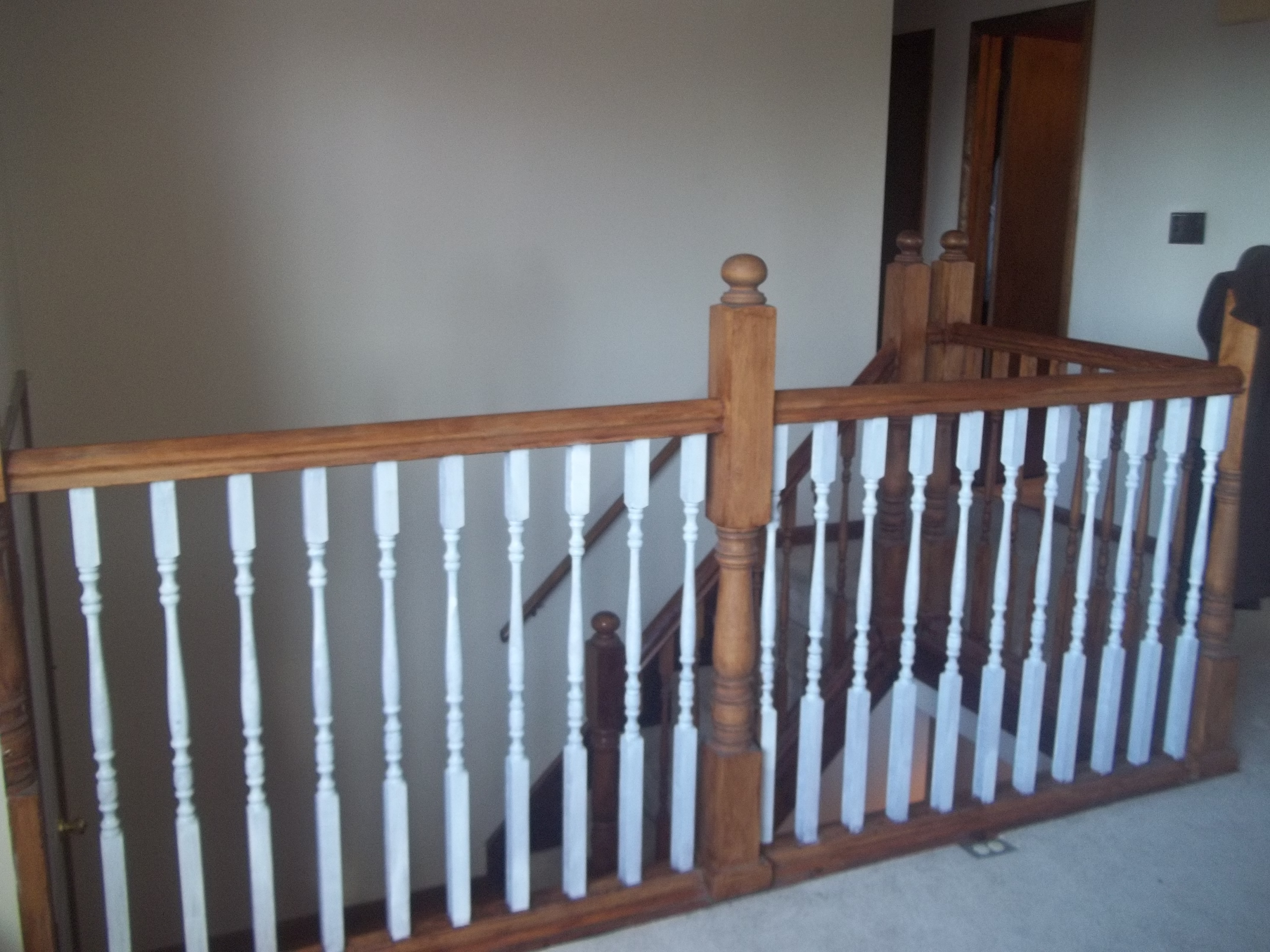 Finished one coat of white paint on the shelf under the living room window.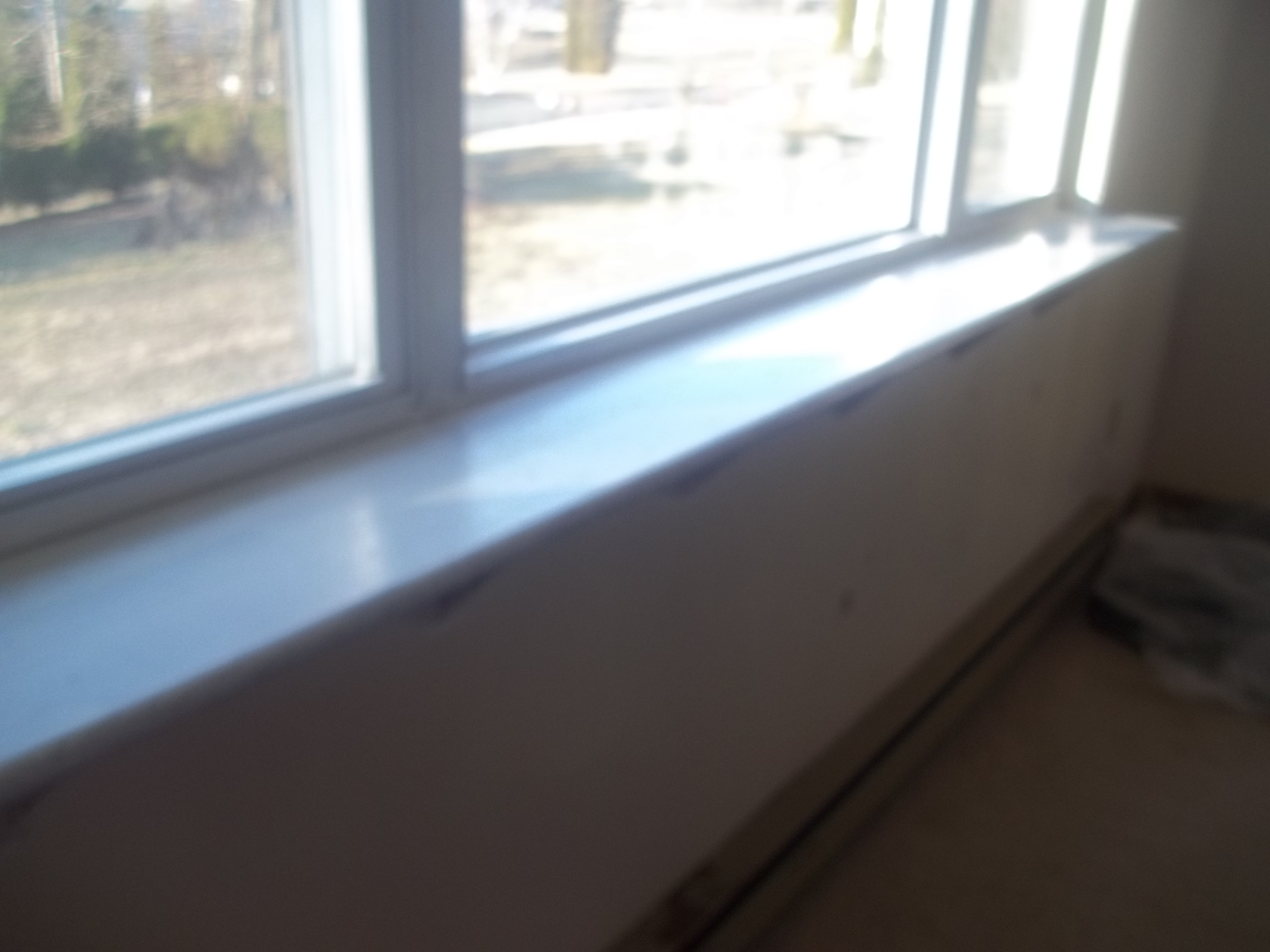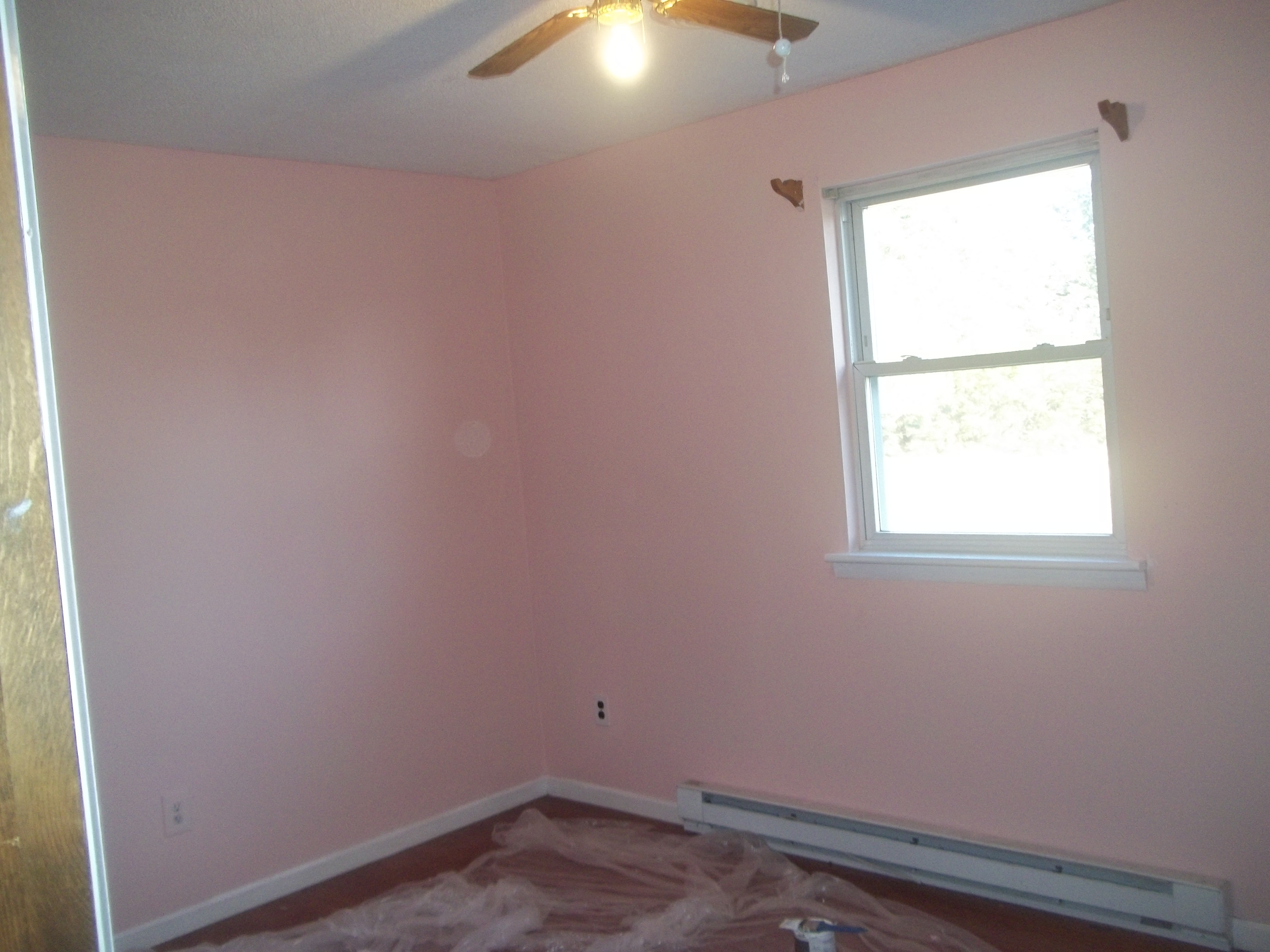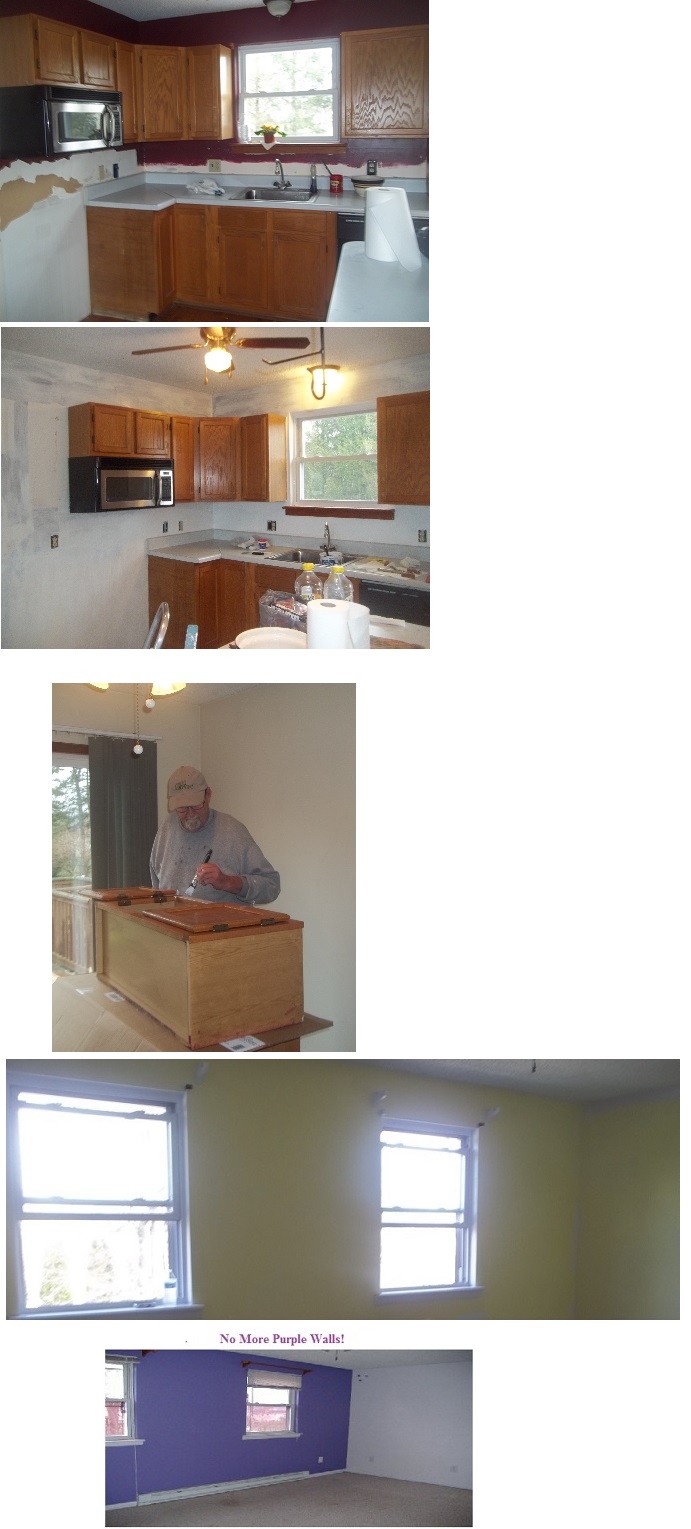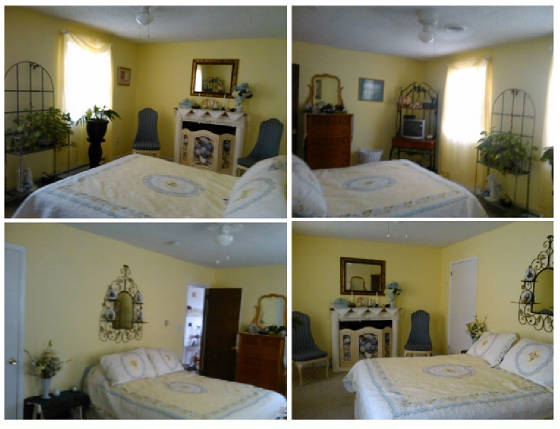 The grandkids painting the curtain rod shelf that will be above the sliding doors leading to the deck from the dining area.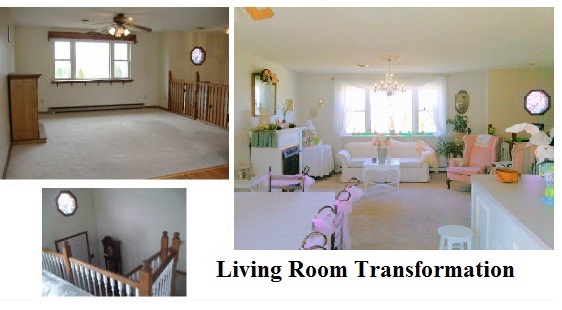 THE FAMILY ROOM
BEFORE OUR MAKEOVER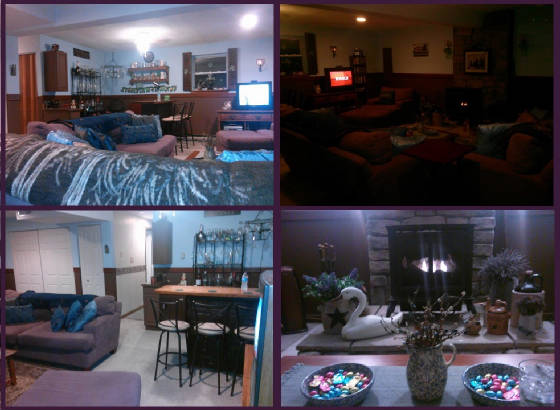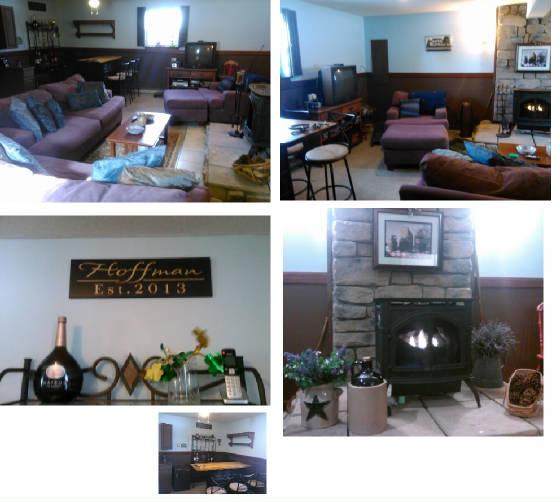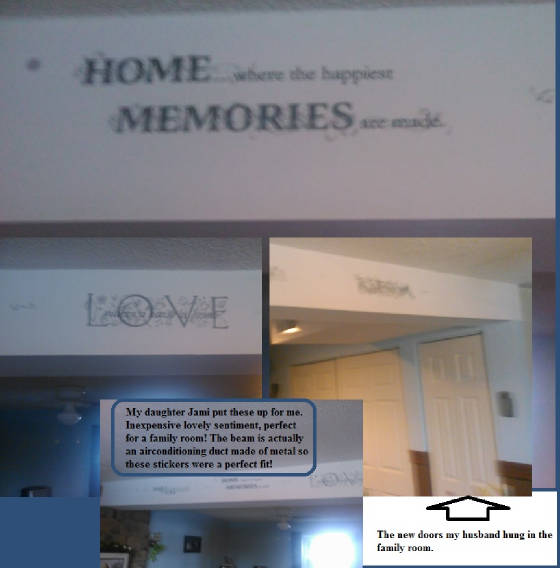 Upper Level Bathroom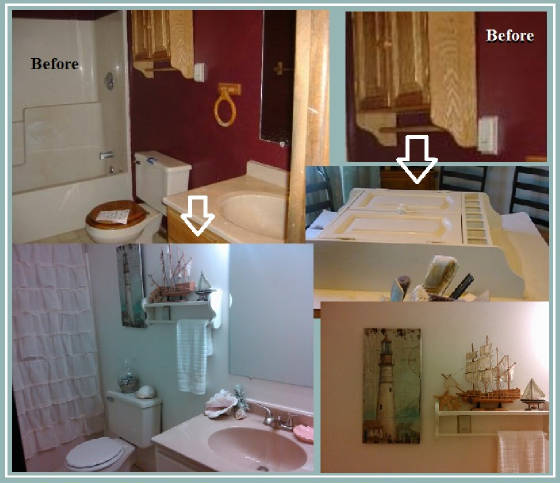 Lower Level Bathroom
2017 UPDATE
ROGER REPLACED TOILET WITH WHITE HIGH BOY
Jeremiah 29: 11 For I know the plans I have for you," declares the Lord, "plans to prosper you and not to harm you, plans to give you hope and a future.
Start at